SUMMER 2012: 10 movies that you should see and 10 that you will not want to see.
Now with each summer, Hollywood decides to let loose their blockbusters and this year will be no different. With this list these are the 10 films that I am recommending that you see and the 10 that you should avoid at all cost.
I am giving the USA date release of these films and I do not know the Korean release date of these films yet.
The 10 films you should see this summer.
1. The Dark Knight Rises-July 20th
The Film is set 8 years after "The Dark Knight". Gotham City is at peace and happy. Bruce Wayne is still suffering the side effects of the battle with the Joker and the fall of Harvey Dent. All that I know is that Catwoman and Bane are unleashed in this film and if you can see it in IMAX, Then this would be a film to try and see at your local GCV IMAX.
2. The Avengers-May 4 USA release date April 26th Korean Release Date
In this film we are shown, Iron Man, Thor, Captain America, Hawkeye, Black Widow with team leader Nick Fury attempt to form "The Avengers" to save Earth from Loki's invasion. The previews have looked great and under Joss Whedon's direction, this could be a huge hit at the world-wide box-office. The film will also be shown in the IMAX format. There is an extra scene at the end of the credits.
3. Prometheus- June 8th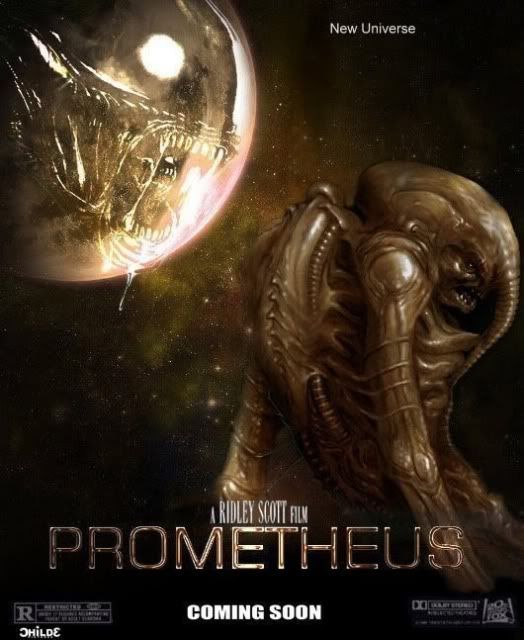 The people behind this film really haven't said much about it at the time of me writing this preview. What I do know is that it's supposed to be a prequel of the 1980's film "Alien' and that if you're a fan of that film that you will really like the last 12 minutes of this film. Every time that the preview has shown when I am at the theater, the audience really has seemed into it. I hope that this film plays like Alien and not the junk Alien vs. Predator that we have seen the past few years.
4. Rock of Ages- June 15th
All I really know about this film is that it is based on a Broadway musical and that Tom Cruise is the 80's rock star of this film. I have no idea why, but it just sounded interesting to me. This just looks very different that anything Cruise has tried in a while and I think that he can pull this one off. It should, at least, make for a very interesting day at the movies when you see this one.
5. Paranorman – August 17th
What if all of your friends in a small town were the dead ones and that's because only you can talk to them? Then you have to save your town because it's under attack by zombies, it could be John Hughes meets John Carpenter for teen agers and it just sounds interesting to me and I think that it is worth at least one viewing at the theater for it.
6. Snow White and the Huntsman-June 1st
Now this could be a huge hit or a huge miss but I am going with a hit on this film. My daughter told me that this was a film that she wanted to see this summer and I think that a lot of young ladies will want to see it also. I do wonder that can she continue with her post-Twilight career and this film will be the first major step towards it.
7. The Dictator- May 16th
Now if you've followed my past reviews of Sacha Baron Cohen, I am not a huge fan of his past acting roles. So I was surprised that I was laughing at the trailer of this film. On the surface it looks like a satire of USA policy against the War on Terror and of an Arab Leader for life. I think that this will be worth at least one viewing at the movie theater. I have no idea if this film will ever make it to a theater in SK due to the prior limited releases or straight to DVD release of his prior films.
8 .Dark Shadows-May 11th
Now I have no idea how many people will remember that this film is based on a late 1960's to early 70's USA Soap Opera. This could really hurt or help this film. The idea of Johnny Depp as a campy vampire just sounds interesting. If the film translates with the audience then it will be a hit, if not this could be a huge failure.
9. Brave- June 22nd
Will the warrior princess idea work for Pixar? The recent trend of these films has proven that they are barely box office hits or huge misses. So far every audience that I have seen this preview with, the audience has had a favorable reaction to it. If you are a fan of Pixar, then you might want to see this film.
10. That's My Boy- June 15th
Now will this film be a hit or is the film that will start the decline of Adam Sandler's career. His last film "Jack and Jill" was a huge disappointment and swept the "Razzies". The only reason I am saying that this film should be seen, if it play in Korea, is that a sneak preview was given during the Super Bowl's parties and received a lot of good buzz. With Adam and Andy Samberg together in a film, this could really be a great comedy.
Now for the 10 films that you should pass on at all cost for this summer
1. Battleship- May 18th
Have you ever had the feeling that before you see a movie that it just is going to be bad? Every time that I have seen a trailer or a clip from this movie, it just looks like a huge train wreck of a film. The film had had an early release in a few countries and the critics who have seen this film already have really not liked it.
2. GI Joe: Retaliation- June 29th
Now I really hated the first film and now they have killed off or didn't recast a lot of the major players from the first one? So what was the purpose of the first one and the people that were killed off here are still alive in the comic book. I really cannot see this film being a huge hit and this film should really make made any real fan of GI Joe.
3. Spider Man- July 3rd
Now I have no idea why a re-launch of this film was needed. To me the only reason was that Sony was going to lose the right to this character and they decided to make more films in this series. They have made 3 recent Spiderman films and I really can't not see a reason to make any more. Now with this film we get so see a younger version of Peter Parker with the villain now a teacher that was shown not to be a monster in the first 3 films.
4. Ted- July 13th
So what we have here is a child making a wish that his teddy bear could become alive. Then the wish is granted and then the voice of this teddy bear is Peter Griffin? I really couldn't believe that I was watching this preview and someone thought that this was funny. I didn't laugh once at this preview and neither did the majority of the audience I was with.
5. Abraham Lincoln: Vampire Hunter- June 22nd
Now I have had mixed reactions to the films director's Timur Bekmambetov's past films. So I really didn't know what to think of this film when I first saw the film poster for it. When I saw the preview clip for this film, it just looked like a bad nightmare while on a serious drug. It just looked like a very bad idea of a film pitch and should not have been made.
6. The Bourne Legacy- August 3rd
Now we have another Bourne film and in this film, we are without the Bourne character in it? So why are they trying to make another franchise of this film without the main star? The last 2 film adaptations were bad enough and now that are trying to do this? It looks like an attempt to make another film just based on the name and the film audience deserves more than just that idea.
7. Total Recall-August 3rd
Now once again we have another film remake and once again I really can't see a reason why. Has Hollywood not realized the majority of these films have been huge failures and that they need new ideas and not trying to re-launch old Arnold Schwarzenegger films into the 2010's? The preview looked awful and it sure didn't make me want to go see this film.
8. What to Expect When You're Expecting-May18th
Now this looks like many different people trying to have kids and how people should deal with it and how they're dealing with it. It just has the look of another huge film that is trying to cram too many stories and sub-plots into one film. The preview just didn't look interesting nor did myself and the majority of the audience just stayed quiet during this preview.
9. Chernobyl Diaries-May25th
Once again we have another "Found Footage" film and once again I am wondering why? The only reason that I can think of is that they are trying to recapture the magic of, "The Blair Witch Project". The film idea is that we have 6 teen trying to have fun and they soon will have to pay a price for it by unknown forces. There is nothing really new in this film and once again, I have no idea why the film was made in the first place.
10. Step Up Revolution- July 27th
Once again we have another sequel and once again I have no idea why. The last film in this series have been heavy on dancing and lite on plot and acting and I see no reason why this film will be any different.